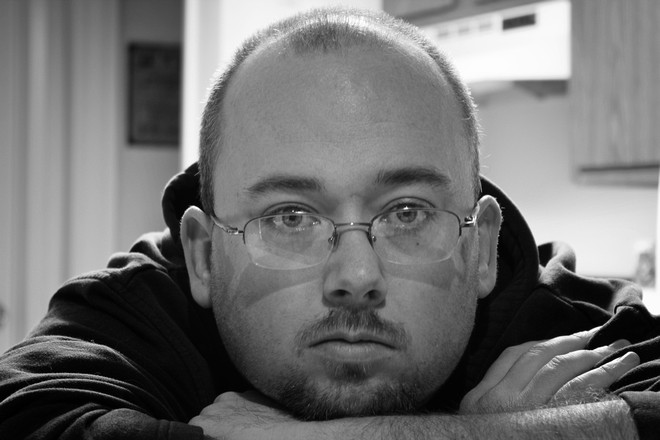 About Me

Needing to a find a creative outlet in my life, I picked up a camera early 2012. Soon after, I realized I enjoyed shooting scenes and people in the streets. Street photography, especially in black and white, has become a passion in my life. I enjoy each moment I'm able to get out and walk the streets around Denver and nearby towns to find interesting places, spaces, and faces. I have very much become a student of the art and love the local art community around Denver.
If you are visiting my page, thank you; and if you are also local please be sure to check out your local art galleries and centers. Redline Center and the CPAC in Denver are both great supporters of art photographers.

When I'm not shooting street, I work as a special education teacher for at risk youth in Lakewood, CO. I teach adolescents with mental and behavioral issues.

Please also visit my gallery at 500px.com/JasonMaloney

Artist's Statement


I shoot street photography for two main reasons: self therapy, and historical purposes.

Primarily I photograph people on the streets as a means of pushing my the boundaries of my own comfort zone. For nearly a decade I have struggled with depression and mild social anxiety in conjunction with having a very small family in which I was the only child and grew up very independently, I find much of the time I have difficulty relating to people and their families. Street photography allows me to observe and capture others and in a natural environment that gives me a window into a world I feel I don't always understand.


Secondly, the photographs I take in the streets of Denver are meant to capture life in our times. Graduating University of Northern Colorado with a BA in History, I am very self aware that the photo's I take today will become primary documents for tomorrow. My intention is to capture life in the present. People being people which is sometimes humorous, dramatic, but usually ordinary.

I personally observe a few self imposed rules as I am out shooting to the best of my ability. 1) I do not shoot homeless people as I feel too many amateur street photographers capture them as an easy, vulnerable shot. Unless shooting towards a project of awareness for the homeless, or a moment I feel that just cannot go photographed, I do not photograph the homeless. 2) I do not shoot street performers, for many of the same reasons as the homeless. Street performers are performing and want to be photographed. 3) To the best of my ability (and limitations with my self fears) I attempt to photograph the fronts of people, as close as I can as I believe the composition is just more dynamic and powerful.